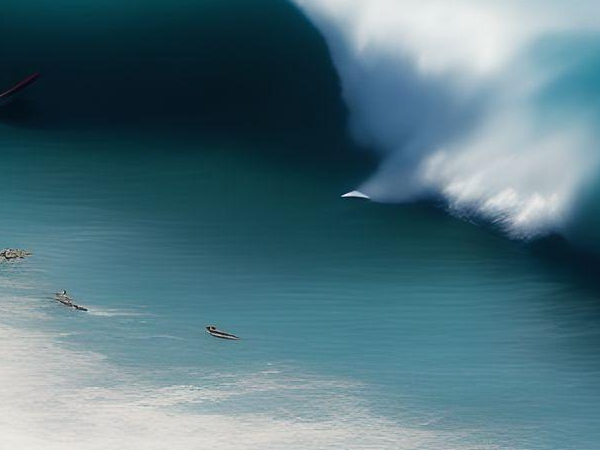 With empty barrels and longer rides, El Salvador's surf secret spots are waiting to be discovered. Crystal blue sea awaits you around the bend, rolling with smooth energy onto glittering sand beaches; a perfect playground for those looking for untouched adventure.
From hidden gems tucked away in rugged coastlines to consistent friendly waves, this is an alluring invitation from Mother Nature herself offering her beauty in unrivaled abundance.
Exploring El Salvador's Epic Surf Spots
Are you ready to catch some waves and explore a new surf destination? Look no further than El Salvador. This Central American country boasts some of the most epic surf spots that are sure to make your trip unforgettable.
From Punta Roca to El Zonte Beach, Mizata Beach to Conchalio, we will take you on a virtual tour of all the best surf spots in El Salvador. We'll also share tips on the best time to catch the waves and what makes surfing in Latin America so special.
And after a long day of riding waves, we've got you covered with our list of top-notch surf resorts – from luxury at Las Flores Resort to surfing and yoga at Puro Surf Hotel, and the joyful experience of surfing at Roca Sunzal Hotel.
So pack your bags, grab your board, and let's hit the waves.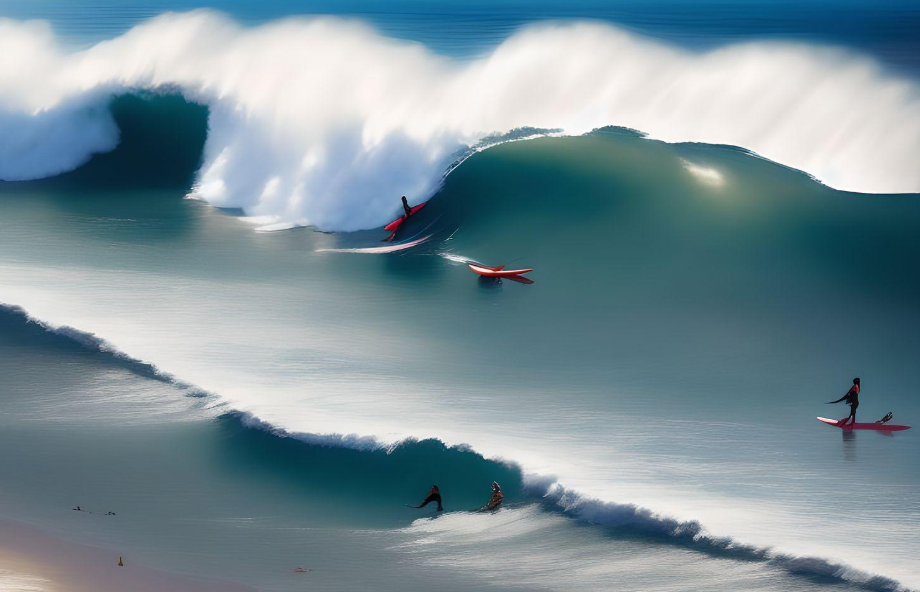 El Salvador Surf Spots
Surfing enthusiasts will be thrilled to explore El Salvador's best surf wave gems in Central America. The Pacific Ocean offers powerful waves at Punta Roca, Sunzal, and El Tunco, among others.
All-year-round surfing is possible for beginners at La Libertad or at right point breaks for intermediate surfers. Surf schools and guides can help navigate through wild East's river mouths or pier consistency such as at the iconic El Zonte beach break.
Best Time to Surf in El Salvador
If you're planning a surf trip to Central America, El Salvador offers gems like Punta Roca, La Libertad or El Zonte.
November through April is the best time for surfing in El Salvador; consistency is key with beginner-friendly and expert-level waves. Don't forget to check weather/surf conditions before paddling out!
Punta Roca Surf Spot
Located in the La Libertad department of El Salvador, Punta Roca is a true gem among the surf spots of Central America. With its long peeling waves that can get quite powerful during the right season, this point break is recommended for experienced surfers only. The best time to visit is between March and November when the consistency of the waves is at its highest.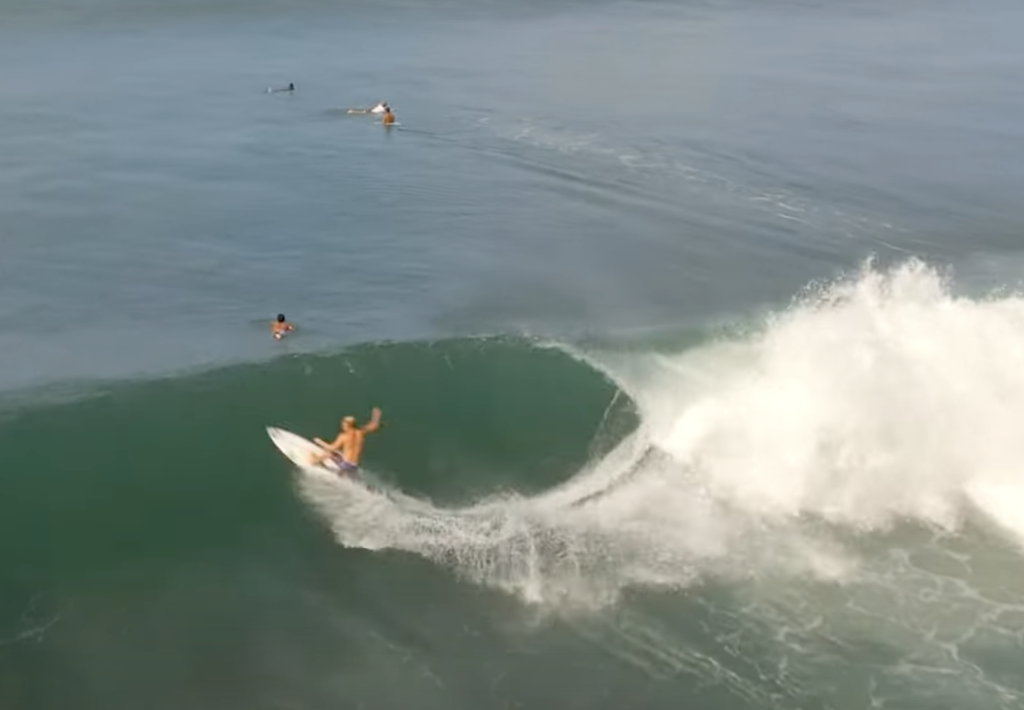 Despite being a popular tourist destination with several accommodations and restaurants nearby, Punta Roca still retains much of its wild east coast charm.
Surfing at El Zonte Beach
Located in El Salvador's Pacific coast is El Zonte Beach- a warm water surf spot that consistently caters to surfers of all skill levels- beginners or experienced.
Budget-friendly hostels and luxury resorts offer accommodation options with plenty of activities other than surfing like hiking or fishing nearby. The perfect vacation spot!
Volcanoes and Surfers in El Salvador
With its unique geography, El Salvador has become a surfer's paradise in Central America. Famous surf spots such as Punta Roca, La Libertad and El Zonte have made it an ideal location for beginners and experienced surfers alike.
Visitors can make the most of their surf trip by exploring the national parks and stunning beaches that this wild east offers.
Mizata Beach Surfing Experience
Located in the wild east of El Salvador, Mizata Beach is a gem that offers powerful waves at its beach break. With consistency all year round and less crowded lineups than other popular surf spots like La Libertad or San Salvador, Mizata is a must-visit for every surfer planning a surf trip to Central America.
From beginner-friendly waves to advanced right point breaks like Punta Mango and la Punta, Mizata has everything for everyone.
Don't forget to experience the local culture and seafood while staying at one of the many accommodations available nearby.
Conchalio Surfing Paradise
Located on El Salvador's Pacific coast, Conchalio Surfing Paradise is a true gem among the best surf spots in Central America. This right point break offers consistent waves year-round and is perfect for anyone from beginner to intermediate surfers.
Besides surfing, visitors can enjoy swimming and sunbathing while relishing the warm water and delicious seafood. Come prepared with your surfboard and explore this picturesque beach break.
The Passion for Surfing in Latin America
Surfing is central to Latin America's geography & nowhere more so than in El Salvador's surf city. Warm waters & consistent waves year-round make this country one of the best surfing destinations.
With surf spots like Punta Roca, La Libertad & El Zonte offering the best wave conditions for any level of surfer; beginners can take lessons at Mizata while intermediate surfers can try right point breaks at Conchalio.
Exploring El Salvador's Surf Resorts
As you embark on your surfing trip to Central America, exploring El Salvador's top surfing destinations should be on your list.
The warm waters and powerful waves in this region attract both beginners and experienced surfers alike. Besides great accommodation options and surf school facilities, there are additional activities and attractions near the resorts that will make your trip even more enjoyable.
Luxury at Las Flores Resort
Located in the heart of El Salvador's surf country, Las Flores Resort offers luxurious accommodations with private villas and modern amenities.
Surfing enthusiasts can enjoy surfing lessons and indulge in activities such as yoga and spa treatments. The resort's restaurant is known for its fresh seafood delicacies and traditional Salvadoran dishes that will leave you craving for more.
Surfing and Yoga at Puro Surf Hotel
Experience the best of both worlds at Puro Surf Hotel in El Salvador. This beachfront hotel offers a unique combination of surfing and yoga with world-class instructors to guide you through the most powerful waves in Central America's Pacific Ocean.
Improve your flexibility and balance with yoga classes before hitting the waves. From luxury villas to glamping tents, there are accommodation options suitable for all budgets at this surfer's paradise.
The Joy of Surfing at Roca Sunzal Hotel
Located in the heart of El Salvador's surfing region, Roca Sunzal Hotel is a surfer's paradise that provides easy access to some of the best waves in Central America.
With its comfortable accommodations and traditional Salvadoran cuisine restaurant overlooking the Pacific Ocean, it's an ideal spot for both intermediate and advanced surfers alike.
The hotel boasts a swimming pool with ocean views and offers surf lessons and equipment rentals. It's one of the many gems in Latin America's geography where surfers can enjoy consistent waves without breaking the bank.
El Salvador has some of the best waves in the world and attracts surfers from all over the globe. With a variety of surf spots catering to all levels, it is a surfer's paradise. The country's tropical climate makes it perfect for year-round surfing.
Whether you are an experienced surfer or just starting, there is something for everyone in El Salvador. And if you want to take your surfing experience up a notch, check out some of the amazing surf resorts in the area. From luxury hotels to eco-friendly lodges, there are plenty of options to choose from.
So pack your bags and head to El Salvador for an unforgettable surfing adventure.