Costa Rica has become a surfer's paradise. With its miles of beautiful coastline, the crystal-clear waters lapping against the shore are mesmerizing and quaint; an idyllic escape where one can savor in time spent surfing and beachcombing for seashells.
The tall waves crash against the rocks along with a roaring thunderous sound that amplifies with every swell — making it an absolute thrill to ride on these tides all year round.
As if gliding through this aquatic utopia weren't enough, there are also breathtaking views of palms swaying gently in the breeze near white sand beaches from which you catch some of the world's most perfect barrels. It is truly an incredible heavenly experience unseen anywhere else on Earth – a surfer's dream come true.
Make your way to Costa Rica if you want some of the best surf around Central America.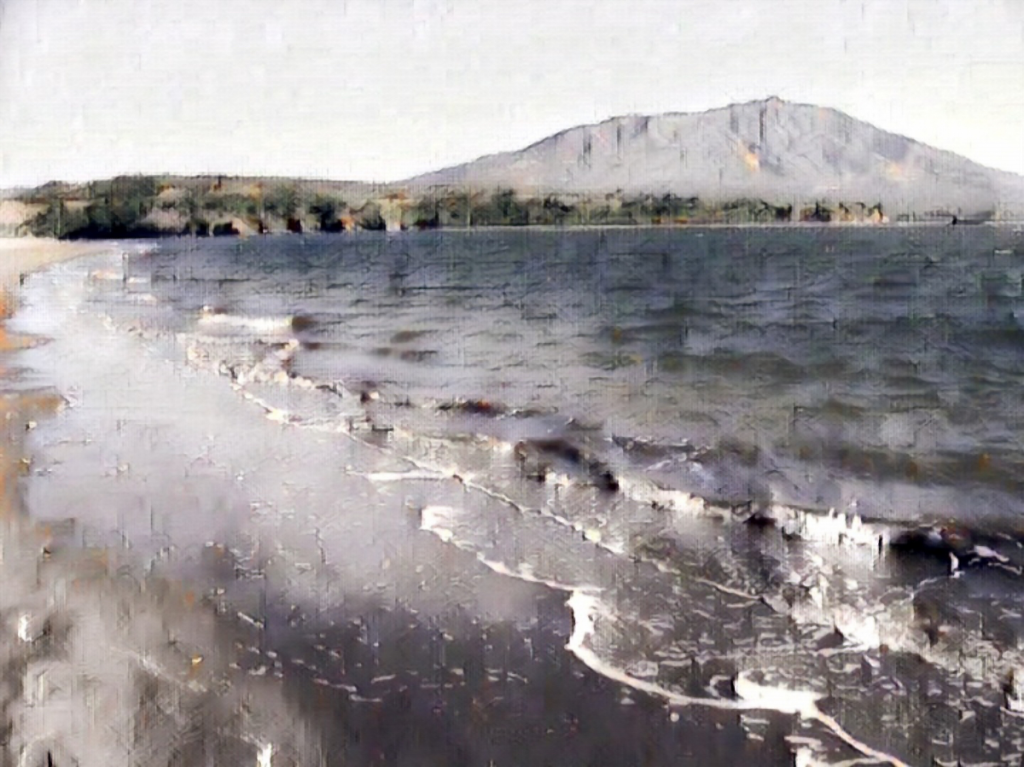 With warm water and offshore winds any time of year, it might just be paradise for a surfer like you. You don't have to worry about a lack of options either – there are places suitable for every skill level, from newbies to experts.
Unwind at cool spots like Tamarindo or Santa Teresa where the atmosphere is chill amid scenic beaches with palm trees bordering the shoreline.
Or go wilder with nightlife hotspots such as Jaco on the Pacific side or Puerto Viejo de Talamanca over in Caribbean country! Enhancing your visit even more will be all those wonderful hostels and camps offering up an immersive experience – book one now before they're gone.
Glide on the waves and feel your cares slip away at Costa Rica's hottest surf spots. From Tamarindo to Puerto Viejo, you'll find swell after swell of deeply rippling waters calling out for exploration – an invitation only a true thrill-seeker can refuse! Head to Mal País or Nosara for some handcrafted thrills or visit Playa Hermosa if it's peak perfection you're after. So grab that board, hit the salty air and head for these sizzling shorelines – nothing says summer like grabbing uncrowded swells in Costa Rica.
Taking on the waves is an incredible way to get out of your head and live in that blissful state of now. And when it comes to surf spots, Costa Rica can't be beat. It has been the ultimate shore for wave-riders for generations! In this guide, we will take you through some of C.R.'s hottest hotspots – from Jaco Beach (perfect for rookie riders) to Playa Naranjo and Witch's Rock (which even pros fear). Not only that, but we'll direct you towards some of the best places where experienced instructors can help take your skills to the next level–whether boarder or beginner alike. So gather up your gear: Time to hit those juicy waves in beautiful Costa Rica!
Surfing Cost Rica's Cresting Waves.
Amidst the crashing shore of beautiful beaches, and with waves that seem to reach for eternity, surfers flock to Costa Rica in droves. Nothing can compare to the feeling of gliding atop these cresting walls of water beneath an azure sky. Whether you're a beginner looking to test your board-legs or an experienced surfer honing your skills, you're sure to be astounded by the enveloping charm the Pacific waves have on offer. Experience it for yourself!
Soaking up sun and rocking the waves – that's what surfing on Costa Rica's Pacific and Caribbean coasts is all about. It's a surfer's paradise offering swell year-round, from the popular surf spots like Tamarindo, Jaco, and Santa Teresa where you can get lessons if you're still learning. But even experienced surfers come here because there's nothing like shredding some glassy blue walls while taking in the stunning views, not to mention all the wildlife around! Just remember to respect local regulations when hitting up Guanacaste or Nicoya Peninsula. An unforgettable adventure awaits…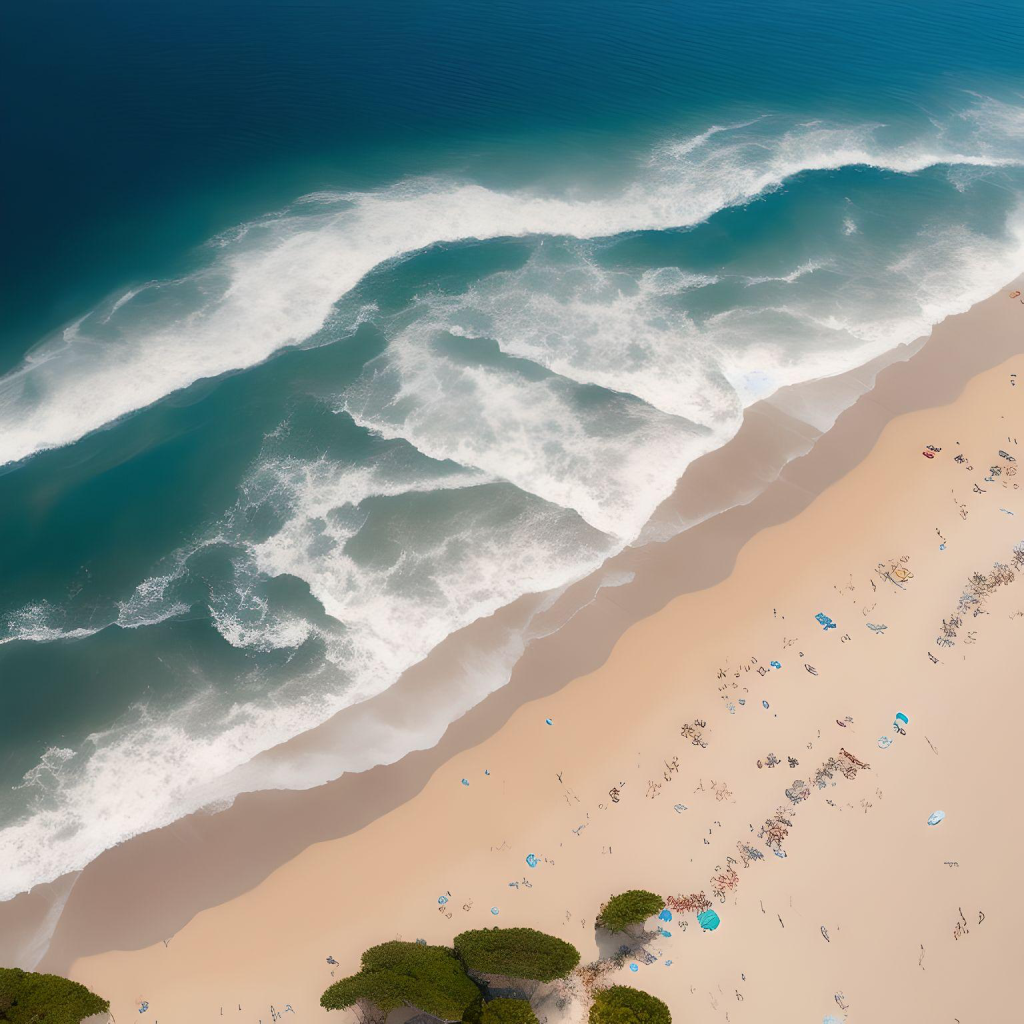 The Prime Moment to Catch a Wave in Costa Rica

Nothing compares to the thrill of riding that perfect wave in Costa Rica – but knowing when it's time for an adventure pays off, especially if you want to make those most wild and wondrous rides. Waking up early or going out at night can be key moments as well! Surfers looking for an optimal experience should prepare themselves for when the tide is just right—the prime moment to catch a wave.
Are you ready for the costa rican surfing adventure of a lifetime? If so, plan your trip between December and April – dry season. At this time of year, the waves are strong and consistent – ideal for surfers from beginner to experienced. Sure, the May to November rainy season also brings with it good waves; however cleverly consider factors such as wind direction and tidal strength when making arrangements. Speaking of which: Costa Rica's Pacific shore has some sensational spots for surfing aficionados like Tamarindo, Jaco, Hermosa, Dominical and Pavilion boasting powerful waves that will make you feel alive while you bask in its warm culture vibes.
Coasting Costa Rica's Surf Scene – A Deep Dive Into Beach Culture.
Costa Rica's surfing scene never fails to leave a lasting impression – and for good reason. Whether you're just starting out, or already carving the face of those waves like a pro, this swell paradise will definitely capture your heart. Tamarindo, Jaco, and Pavones offer beach breaks throughout the year that are sure to amaze; such sublime swells stir intrepid mercenaries from across the globe looking to ride in radical fashion. With abundant accommodations on both sides – Caribbean and Pacific Coast alike – there's no better place than Costa Rica for some time under the sea.
Jaco Beach – Perfect for Newbie Surfers
Ready for the ultimate surf journey in Costa Rica? Look no further than Jaco Beach.
Perfect for everyone from first-time wave riders to surfing pros, the beach has a great break and comfy sandy ocean floor. Plus, there are plenty of schools around offering lessons and gear rental – so you can learn to ride those bad boys in no time.
When you're done carving it up out on the water, experience local life by strolling through town to check out restaurants, bars or clubs… just don't forget your board shorts.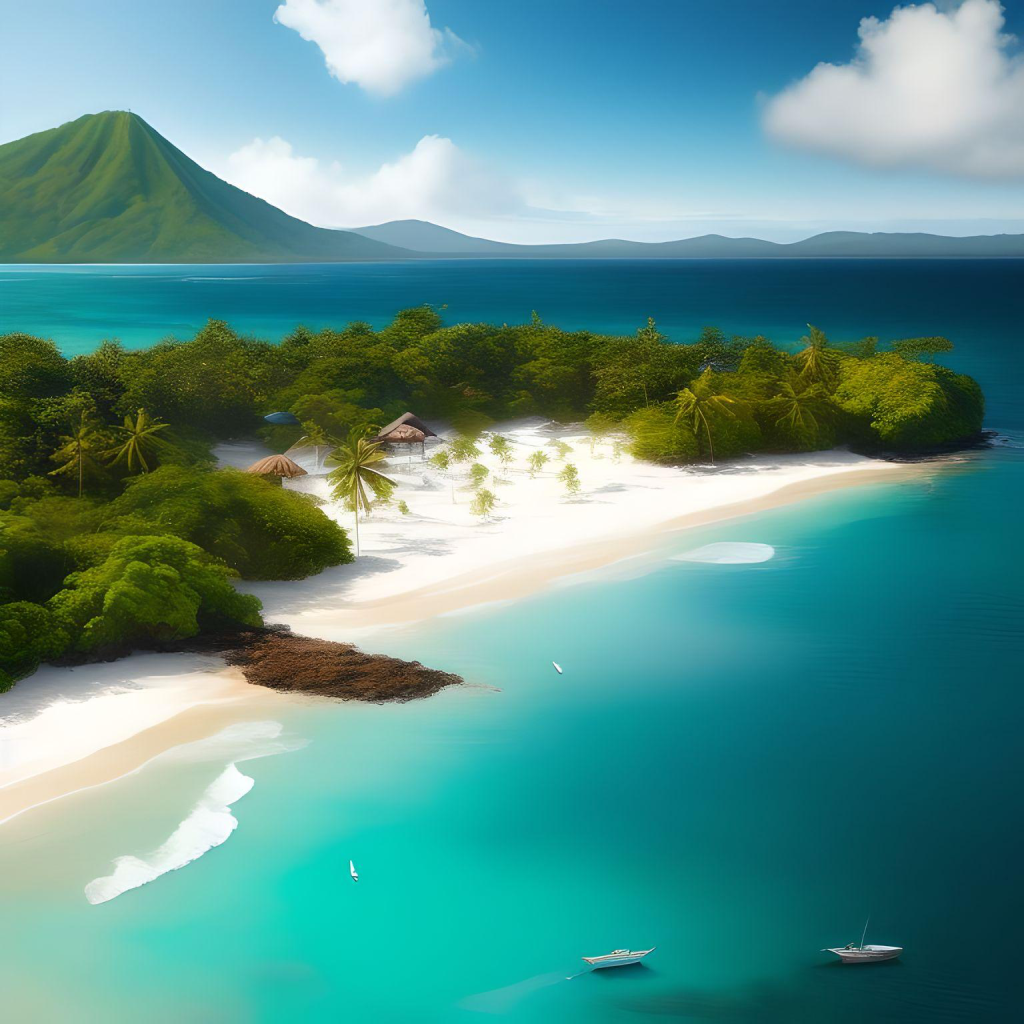 Santa Teresa Beach – Let the Waves Carry You to Your Yogic Surfing Paradise
Have you been on the hunt for a stunning surfer's paradise? Then Santa Teresa Beach is just the spot! Not only will you find scenic warm waters and head-turning waves, but also incredible instructors who are ready to show you the ropes.
Even better, there's plenty of places nearby – think laidback seaside towns with great restaurants and lively nightlife – making it even more fetching. So what're ya waitin' for? Grab your board (or rent one) and get ready to hang ten.
Guiones Beach, Nosara – Surfing in Splendor
Ahoy surfers! Get ready to set sail on an adventure of epic proportions at Guiones Beach in Nosara. With its pure white sand and rolling teal waves, it's a paradise for longboard surfers alike.
Unleash your aquatic abilities while conquering the roaring crests and pummeling shores – all within a stunning setting where you can truly lose yourself in nature's splendor. So what are you waiting for? Grab your board and join the commotion today.
Guiones Beach is nestled on the Pacific coast of Costa Rica's Nosara and is a paradise for longboarders around the planet. From newbies to veterans looking for bigger waves, there's something here for every level – plus consistent swells over most of the year (the greatest between May and November). This popular spot boasts deep, easy-breezy rides ideal for intermediate surfers.
Dominical Beach – Takes the Trophy for Left Point Breaks.
On Dominican Beach, a dreamy paradise awaits those seeking an experience like no other. Here, visitors can delight in remarkable waves that make this picturesque beach a destination worth noting. With its gilded shores and liquid gold lines rolling across them, it's obvious why Dominical has outdone itself when it comes to left point breaks.
The heavenly waters of this beach haven are sure to captivate anyone fortunate enough to gaze upon them – offering up seaside bliss with each crashing wave that graces its pristine landscape. Whether you're looking for lefts or rights (or both) your ideal ride is here waiting on the lapping shoreline of Dominican beach.
Tucked away in the heart of Costa Rica's dreamy Pacific coast, Dominical Beach is an absolute must for any surfer worth their salt. Its prismatic left point breaks are as alluring as they come and draw wave riders from every corner of the globe. The shorelines appear to be dipped in green given its lush rainforests ringing it – a true paradise if ever there was one.
Plus, it boasts a huge range of activities like hiking, swimming and wildlife watching. Top that off with reliable waves throughout the year that suits surfers of all skill levels makes Dominical beach ideal; whether you're just starting out or fancy yourself as king-of-the-sea – this place really does have something superhumanly special waiting to be discovered by adventurous minds.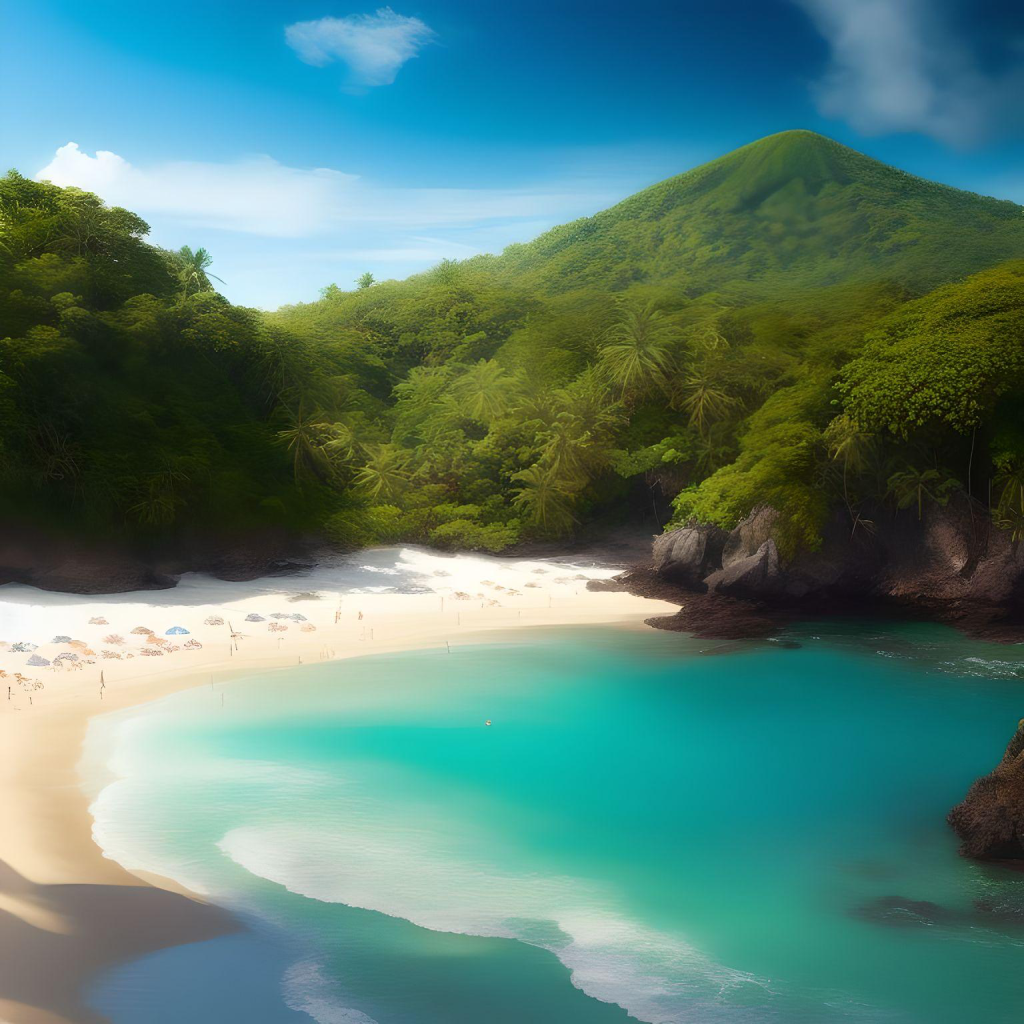 Slip away for a much-needed beach break in Uvita's picturesque Playa Hermosa. Feel the sand between your toes as you gaze out to the sea that casually stretches on forever – this vista will make all of life's troubles melt away! Have a cool cocktail, recline under an umbrella and enjoy that blissful holiday feeling.
Nestled on the south coast of Costa Rica, Playa Hermosa is a surfer's paradise. Its bountiful beach breaks have been attracting newcomers and veteran wave riders alike for decades now. With events like the Envision Festival popping up annually too, this sunny locale is a heavenly hot spot for hitting those sweet sets – from shore to swell! A perfect pick no matter if you're an amateur or advanced athlete, catching golden-sand waves at Playa Hermosa will leave you beaming with bliss.
Potrero Grande Beach and Ollie's Point are prime spots to catch a few secluded waves. On any given day of the week, you'll find hordes of surfers paddling out and soaking up the sea life. Whether it's for experts or novices, these beaches have something for everyone, offering deep pockets filled with salty spray; an escape that permeates your soul. From shimmery shorebirds floating on currents to moderate swells that challenge even veteran surfers – it's all quite majestic! Make sure to grab some board wax and sunscreen before taking off – this beach experience is only intensified when you ride salt-drenched swell after swell.
Hidden away in the golden sand dunes of Guanacaste's Pacific Coastline, two secret surf spots await adrenaline-seekers ready to paddle into something a little more secluded and often less crowded than their well-known brethren Tamarindo or Jaco. Whether you're a beach noob or total shredder, Potrero Grande Beach offers up long sections of crystal-clear ocean that'll fit the bill. But for those looking for bigger action, venture just beyond the breakers with a boat ride out to Ollie Point; wild waves rollin' against this hidden cove so perfect they almost seem like your own private paradise.
Riding an endless wave of Caribbean vibes, Playa Cocles in Puerto Viejo is a sweet spot for surfers.
If you're a surfing enthusiast who's passionate about perfecting their craft, then Puerto Viejo is calling your name. Get ready to catch some unbeatable waves at this surfer's paradise. Playa Cocles lies on Costa Rica's Caribbean Coast and offers immaculate conditions for both beginners and seasoned surfers alike. With its consistent warm waters framed by lush vegetation, this idyllic spot won't disappoint – trust me! And how could we forget the Pura Vida lifestyle? Take advantage of local surf camps or lessons to help hone in on those skills all while soaking up that sweet vibes-only atmosphere. Yeah, it looks like there'll be plenty here to keep you stoked.
Tamarindo Beach – The All-In-One Spot for the Perfect Wave

Every surfer knows that Tamarindo is the destination if they're looking for an unbeatable wave. From its golden sands to its sparkling waters, it's no surprise why this spot is always crowded with dedicated riders. While not many are aware of what lies beneath these seemingly perfect seaside scenes, those secret depths hold some hidden delights — and you just gotta see it for yourself. Whether your style be daring or dreamy, let's get hyped 'cause Tamarindo has something special in store…
Situated on the beautiful Pacific coast of Costa Rica, Tamarindo Beach is an ideal surfing destination for those of all skill levels with perfect waves throughout the year. Being a paradise that offers much more than just its incredible surf scene, travelers can also sink their teeth into fishing and hiking or even lounge in style at any one of the amazing hotels around – not to mention the vibrant nightlife and wonderful Pura Vida culture waiting to be explored.
Let Espadilla Beach, Manuel Antonio conjure up visions of picturesque surf spots – a stunningly serene setting for beachgoers and wave-catching adventurers alike. From the sun-kissed sands to the salty kisses of waves crashing on shore – experiencing this paradise is truly an unparalleled experience like no other. It's as if nature has bestowed her blessing upon you with each breathtaking sunset and undulating ripples that whisper in your ear 'stay here forever.' And while time may pass quickly when you're having fun, undoubtedly it'll remain etched into your memory forever, unlike anywhere else under the sun.
Espadilla Beach, nestled within the magical Manuel Antonio National Park on Costa Rica's Pacific coast, is a paradise for surfers. With gentle waves and stunning scenery, it's the perfect spot to hit the water whether you're just starting out or looking for a unique surfing experience. Plus — this vibrant beach promises great wave conditions along with surrounding flora and fauna that will blow your mind. So if you seeking an unforgettable day of surfing in one of Central America's most biodiverse areas — Espadilla Beach awaits.
Surfing and Soaking Up the Sun at Santa Teresa
Feel the sand between your toes and the salty breeze in your hair as you immerse yourself in a relaxing day spent by sun-kissed Santa Teresa beaches. Whether to get some soulful yoga practice or dip into thrilling waves, Surf Camps of Santa Teresa are where unforgettable memories are made.
Tucked away in the Nicoya Peninsula – an iconic destination in Costa Rica for surfers – lies Santa Teresa. The world-class Surf Camps, offered there, promise to provide a truly unforgettable experience with its perfect blend of surfing, yoga and holistic well-being.
Experienced instructors customize their training sessions depending on individual needs to get your balance, flexibility and all round health – spot on. Not just that but the camp also offers various other activities like horseriding trekking through Guanacaste and national parks such as Manuel Antonio – ziplining which is sure to send you soaring into elation… Plus waterfall tours famous for taking one's breath away without warning. Pura vida indeed.
Surf Seclusion at Montezuma – Camps Await

Ditch the stressful vibes and wave away your worries – it's time to explore an entwined paradise of pristine beaches and exclusive surf camps. At Montezuma, this beachside utopia awaits. Whether you're a beginner just dipping your feet in, or an experienced pro ready to drop-in with style, the exceptional instructors provide tailored lessons that will leave you feeling as free as a bird riding every curl. So why wait? Ready for some secluded surfing action? Camps await at Montezuma. Of course, Montezuma Surf Camps—with its hidden-gem beaches and mesmerizing views—is a surfer's paradise. Whether you're just learning the basics or perfecting your shredding skills, they've got something to meet all levels of expertise. Best of all? Those peaceful waters mean plenty of untouched waves; no fighting off crowds when you try that new trick. There's no better getaway than here for an unforgettable surf session with some serious Pura Vida vibes.
Riding the lush, rolling waves of Costa Rica is an unforgettable experience no surfer should miss. From the Caribbean to the Nicoya Peninsula, all beaches offer something special for any level from beginner to expert. Hoping to catch some swell? Check out Hermosa in Guanacaste Province with its consistent surf around mid-November or Dominican Beach with its balanced waves and occasional yoga classes on shore. And if you really want your wildest surfing dreams come true – go straight to Santa Teresa. With awesome conditions year round it's a paradise for all you board riders, inviting all sorts of people who love having fun and spending coastal dreams filled days scooting across salty foam – don't forget those same waves end bringing sunsets so beautiful they will take away your breath.
Surfing Pavones – The Goofy Station

A dream-come-true for goofy surfers, the legendary Pavones Surf Spot is a paradise both experienced and aspiring wave riders can't wait to discover. From stories of incredible wipeouts and perfect rides told over campfires on the beach to hints of tales yet untold, it's an aquatic myth all surfer wannabes dream about – making memories in unforgettable locations while honing their craft.
Tucked away in the Nicoya Peninsula of Costa Rica, off the beaten track, lies Pavones Surf Spot. Considered a world-class surfing spot for experienced surfers and those goofy surfers alike, this place offers something extraordinary – one of the longest right point break waves on Earth. Besides its length and intense power from all that ocean swell, it enjoys almost no development around it so you can feel like you have found your very own piece of Paradise whilst taking in all that unspoiled beauty of Costa Rica's Pacific coast.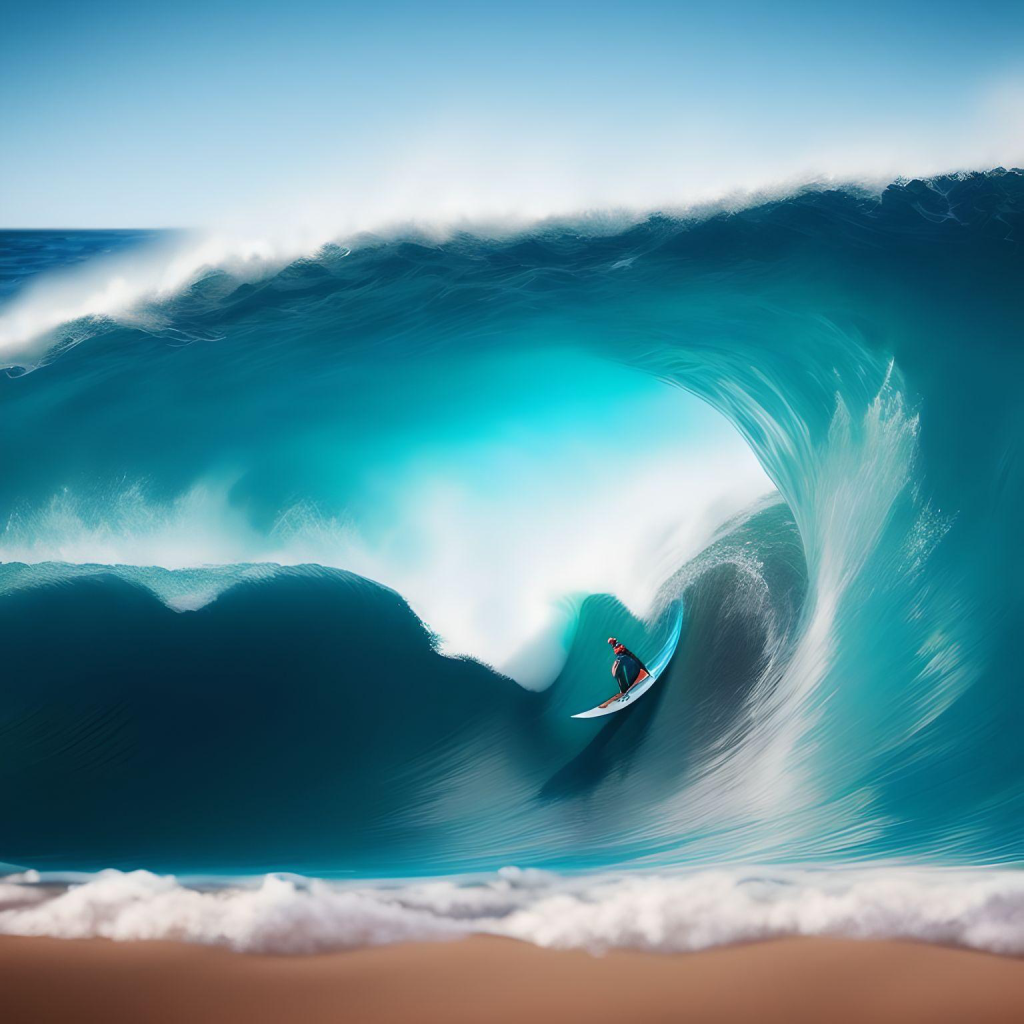 Santa Teresa's – Surfing Mini-Tubes
Santa Teresa, a small town nestled on the Nicoya Peninsula is a mecca for surfers seeking radiant waves of power and mini-tubes. All year round you can catch yourself some consistent yet challenging waves – creating the perfect opportunity to join friendly nearby surf schools or camps. But if you get tired of all that hittin' up those tubes, there's plenty more activities like soaring across treetops while zip-lining or taking an enchanting ride through nature atop a horse. It's no wonder why this destination has become so highly acclaimed by tourists; accommodation ranging from budget hostels to fancy villas awaits your visit.
Surfs Up at Playa Negra – a Sublime Spot for Reef Breaks
Surfers wishing to test their skills on awesome waves should pay a visit to Playa Negra, in Costa Rica's Guanacaste Province, boasting of some of the best reef breaks along the Pacific coast. If you're up for it, conditions are particularly prime during the dry spell from December to April. When ready for creature comforts post-surfing, look no further than Tamarindo – with its range of comfortable accommodations and amenities at your disposal.
The Consistent Waves of Nosara: A Surfer's Delight
Nosara is one of the best known surf spots in Costa Rica. Providing near perfect conditions, it's a great destination for any surfer looking to explore new horizons and enjoy consistent waves. With its lush tropical setting and crystal blue waters, the beaches here are some of the most breathtakingly beautiful experiences you can find anywhere in the world. Whether you're an old pro or checking out surfing for the first time, this location has something incredible to offer every kind of wave rider.
Nosara is a dream destination for anyone looking to hang ten along the glistening Pacific coast of Costa Rica. Whether you're more beginner or pro, this surf spot atop the Nicoya Peninsula near Guanacaste welcomes all skills levels. A haven for vacationers, Nosara boasts an atmosphere that's simultaneously tranquil and lively with lush jungles landscapes only steps from crashing waves—truly like nowhere else in Central America. Refreshingly warm waters keep surfing conditions optimal here all year, so whether you visit between June-October (Pacific Coast) to ride some gnarly swells or November-April (Caribbean Coast) when they tend toward peeling perfection, it's sure to be an unforgettable experience. To make boarding even easier there are plenty of friendly rental shops and swell schools ready to help get you out on the water in style.
Thrill-Seeking Surfers, Take the Plunge at Witches Rock
Nestled in the deep, wild Guanacaste province of Costa Rica lies a surf spot that will take your breath away.Witches Rock offers you sweet, exhilarating waves for experienced surfers looking to really test their mettle. It's at its best December to April when those steady swells hit high and hard – ideal for surfing. Plus there are lots of schools and outlets in the area so even newbies who want to take up riding them endless blue can make it happen. In short, Witches Rock is an unforgettable place with something for everybody – don't miss it!
Riding the Perfect Barrel at Playa Hermosa Surf Spot
Playa Hermosa offers unique opportunities for surfers in search of a big, perfect barrel. Described as an idyllic place to ride waves into infinity, the spot has something for experienced and novice surfers alike. When they hit the break off this coast, it's like they've been whisked away to surfing heaven — time just slows down while their board glides elegantly through a seemingly never-ending breaker. Soon enough, however, it's over; although each wave feels priceless and indelible in its own right.
Experience the swell of paradise. At Playa Hermosa in Costa Rica's Guanacaste province, world-class surfers barrel through outstanding waves that will keep you caught in their current. With its spectacular scenery and consistent swells, people flock here from all across the globe to shred on these mind-blowing breaks. So whether you're just starting out or already an advanced surfer – don't miss your chance to get a feel of this oasis along the Pacific coast. Not only can you find lots of tailored accommodation options like surf camps and knowledgeable instructors loading up lessons, but you'll be hard pressed to beat this gnarly spot!
Costa Rica is seen as a surfing mecca, with its epic waves catering to all types of riders. Playa Hermosa's legendary barrels are what make it such an attractive spot for those seeking a more exhilarating experience – just be sure you do your homework and look up the unique surf conditions for each area, because they can vary significantly depending on location and season.
Plus when you're done hanging ten, don't forget about the wild array of activities that have put this country on many travelers' maps including spectacular hikes, thrilling zip lines and wildlife exploration galore.